Customized security program for regulatory compliance
Audit preparedness and industry certifications
Security best practices and compliance requirements
Continuous monitoring and strengthening security program
Email phishing campaigns
Faculty security awareness training
Ransomware protection
Dark Web monitoring
Two-Factor Authentication (2FA)
Managed email solutions
We provide managed IT with a clear focus on your network's security and regulatory compliance.

Cybersecurity is more than sophisticated software. Our team is dedicated to monitoring and strengthening your security to identify and prevent attacks and malware. Cybercriminals wait for vulnerabilities. If you're caught in the crosshairs, you risk losing money, customers, and reputation. To prevent these attacks, we assess your environment to provide an industry-specific security management program.
"Technology Lab formalized a plan for us. They told us what equipment we would need, the equipment that would work with us and grow with us. Technology Lab has facilitated us in meeting our desire to become and provide 21st-century technology in the classroom." – Ted Griffin, COO at Chattanooga Charter School of Excellence
Trusted Security
We've vetted the most robust security solutions and adopted best practices to ensure your school's security posture checks all the boxes.
Compliance
We provide a customized approach to ensure you can rest easy knowing your school has a rock-solid student data security plan and fulfills ever-changing CIPA requirements.
Employee Training
Our expert team develops and deploys monthly email phishing and cybersecurity training campaigns to increase awareness throughout your organization.
Our complete IT support lets us serve as your
Virtual Chief Information Officer (vCIO).
Comprehensive and personalized IT services enable your school to keep everything running smoothly and securely.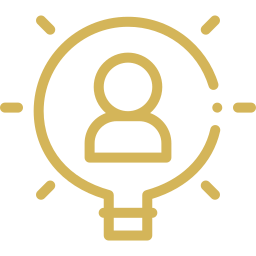 Technology Strategy
Services (vCIO)
A dedicated technology advisor ensures your technology plan mirrors your school's mission and vision.
Our team can give you peace of mind to ensure every aspect of IT management and security problems are solved.