We offer you comprehensive IT services to keep everything running smoothly and securely. In the end, what we all want is for our technology to perform at the highest level and to avoid security issues right?
We assess your business and industry-specific needs to develop a personalized IT management strategy, All in less time than it takes to research vendors or manage internal resources, and at a fraction of the cost.
U.S.-based, award-winning support team, 24/7/365
Personalized, white-glove customer service
Device Monitoring, Management & Security
Ensure CIPA Compliance
Comprehensive remote monitoring, management, and security for all devices
Scalable, easy to configure, and easy to manage
Proactive networking monitoring for optimal performance
Collection, analysis, and detection of critical IT components and security issues
Cloud-managed for expedited troubleshooting resolution
Google Workspace & M365 "Gold Standard" Setup
Customized setup and migration for Google Workspace and/or M365
Accounts, collaboration, applications, and tools
One Vendor
We provide you with one IT vendor covering all of your needs rather than managing multiple vendors and wasting precious resources. Our streamlined model increases your efficiency and allows you to focus on the functions of your school.
Unique To Your School
We will always design your technology strategy specifically for your school. We take the time to understand your school and your needs to ensure that your strategy aligns with your long-term goals.
Integrate With Your Team
Managed IT services is not an all-or-nothing approach. We can integrate with your existing IT department to take the day-to-day items off their list, providing them time to focus on important educational technology projects and faculty technology training.
Even if you have an existing IT team, partnering with Technology Lab helps scale your school. We take over the day-to-day network management, monitoring, security, and help desk support while your internal team focuses on pressing educational technology initiatives and training.
Our U.S.-based, award-winning Help Desk Support Team is ready to help you with any question or challenge. We're always a call away, 24/7/365.
Our complete IT support lets us serve as your
Virtual Chief Information Officer (vCIO).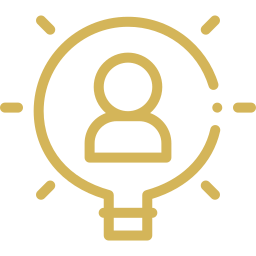 Technology Strategy
Services (vCIO)
A dedicated technology advisor ensures your technology plan mirrors your school's mission and vision.
Security and compliance management are hefty components of your school's IT management strategy.
Our team can give you peace of mind to ensure every aspect of IT management and security problems are solved.